Severe weather has been widespread across the eastern half of the nation for the past 2 days, but high pressure will bring much quieter conditions this weekend.
A cold front has been slowly dropping southward over the past 2 days, replacing warm and humid air with cooler and drier conditions. Ahead of the front, strong to severe thunderstorms have cut a large swath of damage.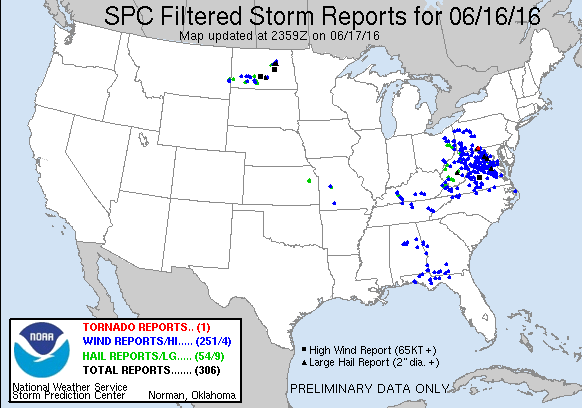 On Thursday, severe weather was widespread across the Mid-Atlantic states from mid-afternoon through the late evening hours. There were over 250 reports of damage from wind gusts as high as 77 mph, with a majority of the reports concentrated in West Virginia, Virginia, and Maryland, including the Washington, DC metropolitan area, where thunderstorms dropped 2.58″ of rain in just a couple of hours at Dulles Airport. In addition to the wind damage and heavy rain, hail as large as baseballs was observed with some of the strong storms. One tornado was also confirmed in Barnes Gap, Pennsylvania.
While most of activity quieted down in the evening, thunderstorms flared up across North Dakota and Minnesota. A cluster of storms moved across the state early in the morning, producing baseball-sized hail near Bismarck. Wind gusts as high as 80 mph were also reported across the region.
By Friday afternoon, activity started to flare up again across the Southeast ahead of the cold front. A line of strong to severe thunderstorms quickly developed from Mississippi to South Carolina and began to march southward. Widespread wind damage was reported across the region as wind gusted as high as 70 mph in some of the stronger storms. These storms also produced torrential rainfall, with 2.32″ falling in one hour in Columbus, Mississippi.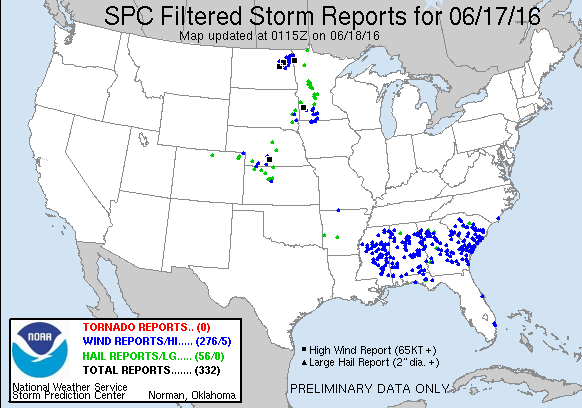 Across the Plains states, under sunny skies temperatures soared well into the 90s and lower 100s on Friday.  Another cold front moving into the Western Plains provided the necessary lift to trigger thunderstorms across portions of Kansas and Nebraska. Once the activity got going, it quickly exploded into a large cluster of strong to severe thunderstorms. In McCook, Nebraska, the temperature reached 99 degrees during the afternoon with a dewpoint in the upper 60s to lower 70s. As a severe thunderstorm moved into the region, it produced a wind gust to 72 mph and dropped over 2 inches of rain on the area. It also sent temperatures tumbling into the middle 60s.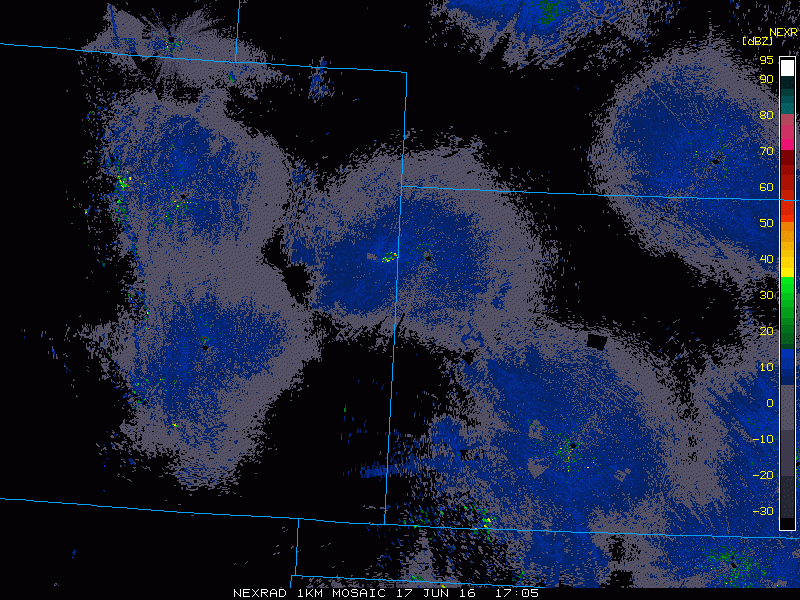 Much quieter conditions are expected over the weekend as a large area of high pressure builds into the eastern half of the nation. Sunshine and seasonably warm temperatures are expected for most of the region, with thunderstorm activity mostly confined to the Gulf Coast, near the dying frontal boundary that produced severe weather over the past few days, and the Northern Plains, where a strong cold front will slowly move through this weekend.