In the Northern Hemisphere, tropical activity normally peaks during the latter half of August and much of September. So far, it looks like 2016 will follow that pattern, as there are currently five active systems around the world, and a couple of other areas being monitored for development.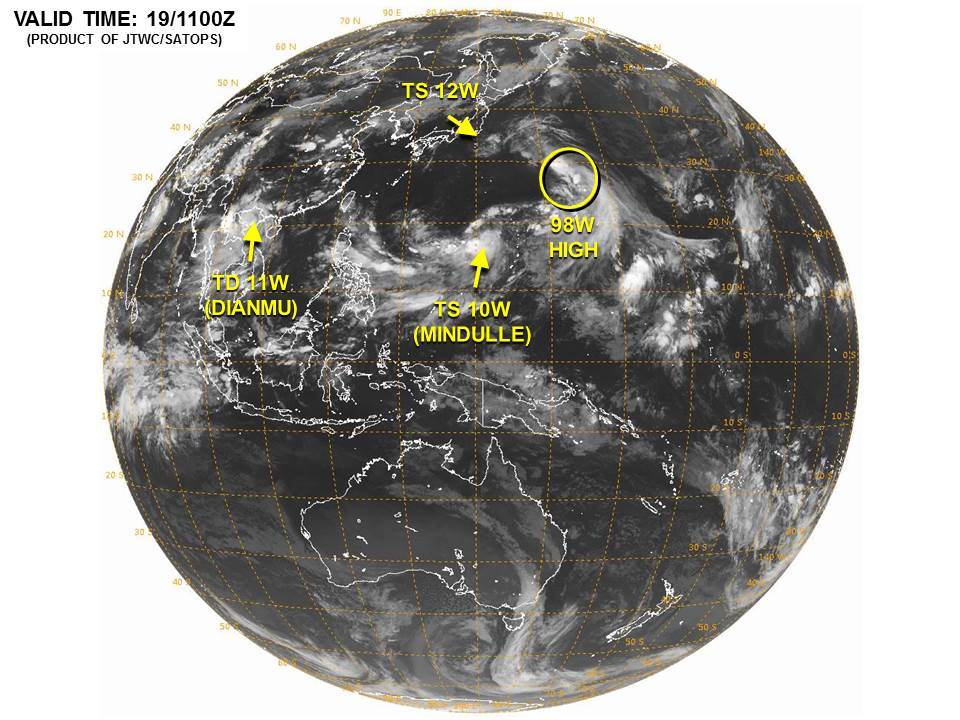 The most active area right now is the Western Pacific Ocean, where there are three active systems, a third that is dissipating in northern Vietnam, and another disturbance that could develop in the next day or two. We'll get to the Atlantic in a bit. If you don't care about the Pacific, then scroll down.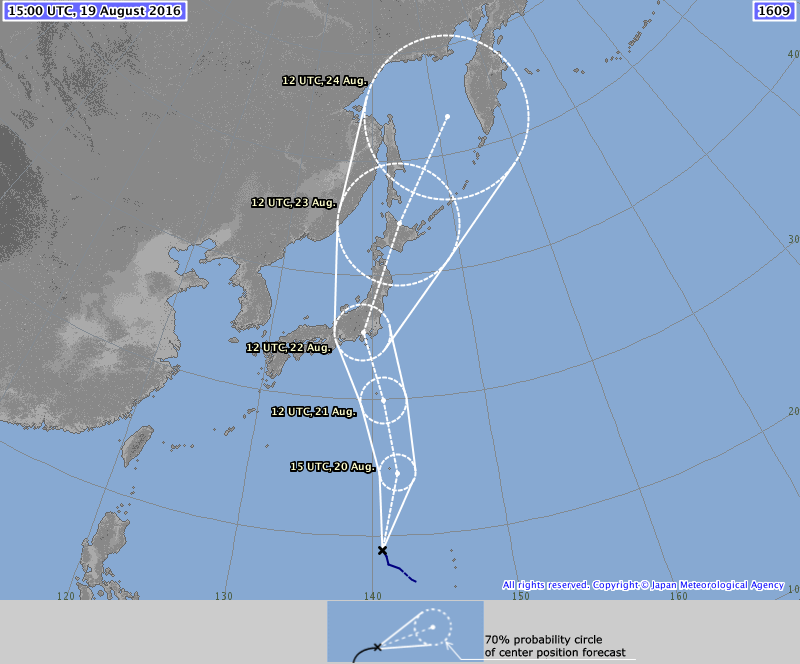 Tropical Storm 10W (Mindulle) is probably the most immediate threat to land. The system is located several hundred miles east of Japan, moving towards the northwest at 10 mph. Maximum sustained winds are near 50 mph, and additional strengthening is expected. Mindulle could become a typhoon this weekend. Computer model forecasts indicate a northerly track over the next few days, with landfall possible in southern Japan towards the end of the weekend or beginning of next week.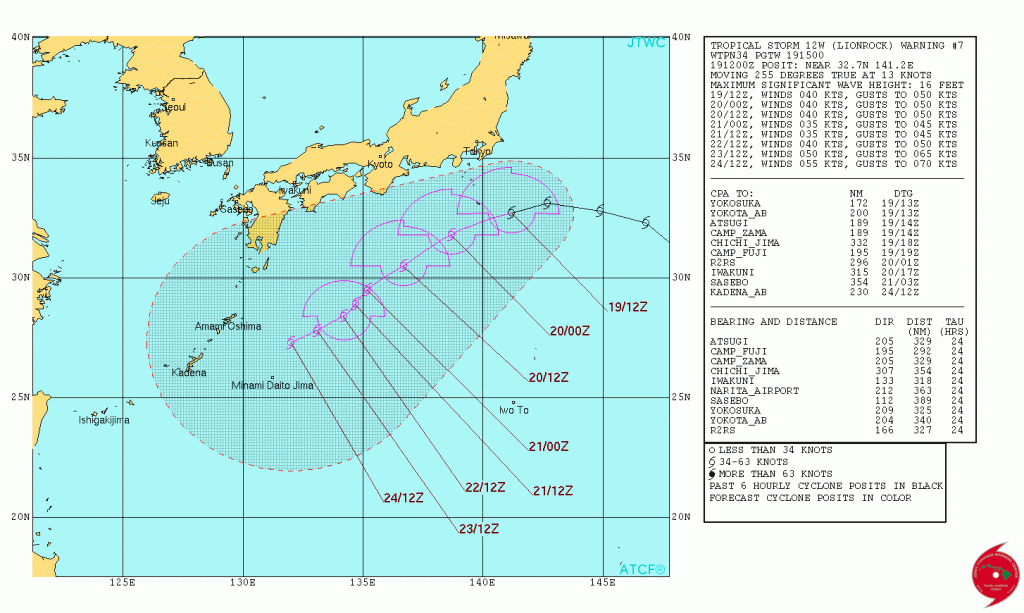 Tropical Storm 12W (Lionrock) is actually closer to the south coast of Japan right now than Tropical Storm Mindulle, but is less of a threat. Lionrock is expected to head westward to southwestward over the next few days, with some slow strengthening expected. Lionrock could threat some of the islands southwest of Japan during the early to middle portion of next week.
Elsewhere in the Western Pacific, Tropical Storm 11W (Dianmu) made landfall in northern Vietnam earlier today. The system will continue moving inland while dissipating. It will continue to bring heavy rain to parts of the region, with flooding likely. Another disturbance in the Western Pacific, located about 1000 miles southeast of Japan, is being monitored for development. The system could become a tropical depression this weekend while heading on a general northwesterly track. It could be a threat to parts of northern and eastern Japan towards the middle of next week.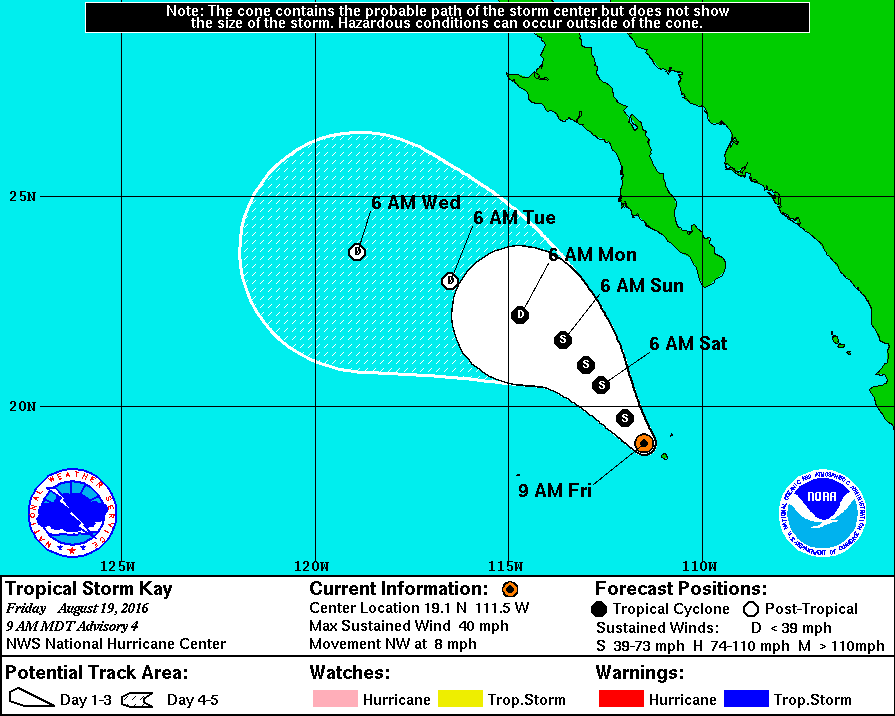 In the Eastern Pacific, Tropical Storm Kay has formed. As of midday Friday, Kay had top winds near 40 mph and was passing very close to Socorro Island, off the coast of Mexico. Some slight strengthening is possible tonight and Saturday before Kay moves over colder waters and starts to weaken and eventually dissipate. Once Kay moves away from Socorro Island this afternoon and evening, it should not be a threat to any land areas.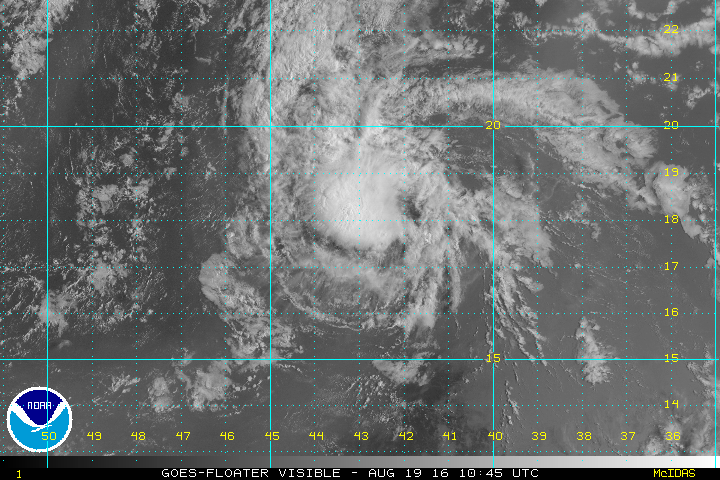 Finally, we get to the Atlantic, where we have Tropical Storm Fiona. As of Midday Friday, Fiona was centered about 1300 miles west of the Cape Verde Islands, moving towards the west-northwest at 10 mph. Top winds are near 45 mph, but conditions are not favorable for additional strengthening. Indications are that Fiona should remain a weak system over the open waters of the Central Atlantic right through the weekend, with no threat to any land areas.
Farther to the east, a tropical wave located about 600 miles southwest of the Cape Verde Islands, is being monitored for further development. The system should remain weak through the weekend, but conditions should become favorable for development as it moves into the Central Atlantic Ocean by the beginning on next week. Many of the computer models are forecasting the system to develop into an organized tropical system during that time frame. If these forecasts are correct, the system could be a threat to the islands in the eastern and northeastern Caribbean by the middle of next week. Anyone with interests in that region should keep an eye on the system and it's progression.