A large ridge of high pressure will shift from the West coast into the Nation's midsection over the next few days, bringing with it some of the hottest weather so far this year to the Plains states.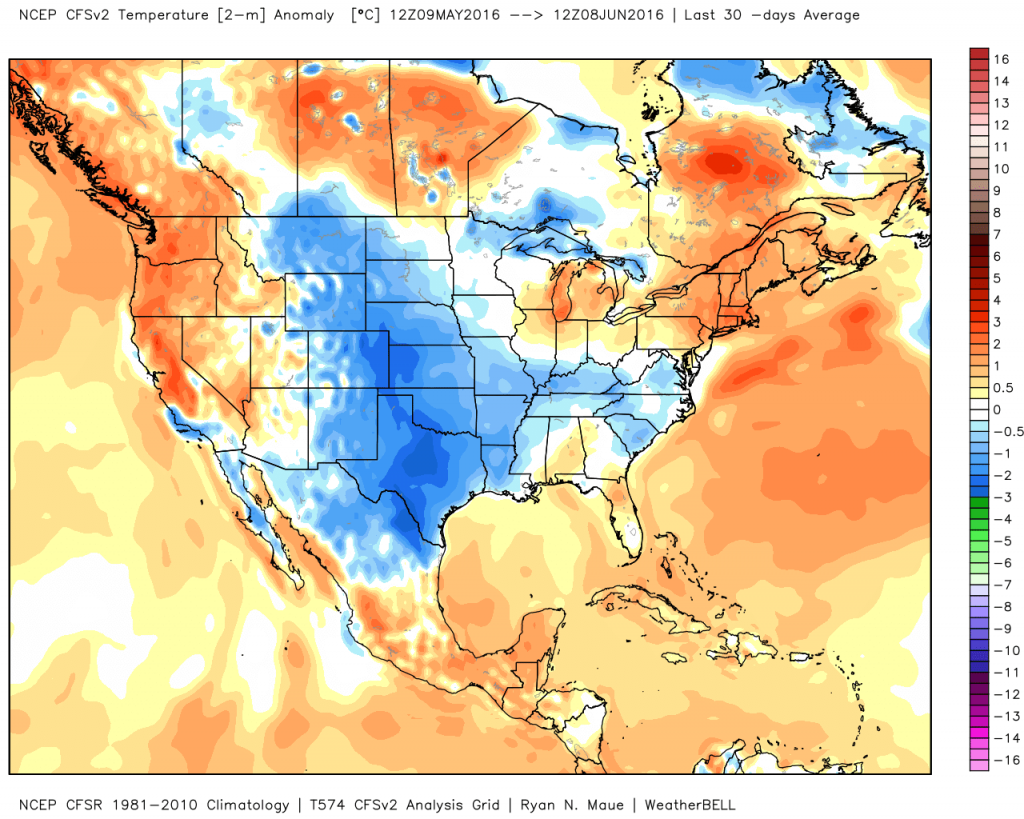 A persistent ridge of high pressure has been anchored across the West for the past few weeks, keeping temperatures well above normal for much of May and early June. Numerous records were set across the region, even in normally hot locations like the Desert Southwest, where temperatures exceeded 110 degrees several times. In Death Valley, California, which is frequently the nation's hotspot, the first 8 days of June have averaged 10.6 degrees above normal, with high temperatures exceeding 115 degrees each day.
While the West has been baking, temperatures across the Plains states have been 1 to 3 degrees below normal for the past month. That is about to change as the ridge slides eastward. By the end of the week and the weekend, the ridge will be centered across the Plains and doesn't look to move that much right through next week.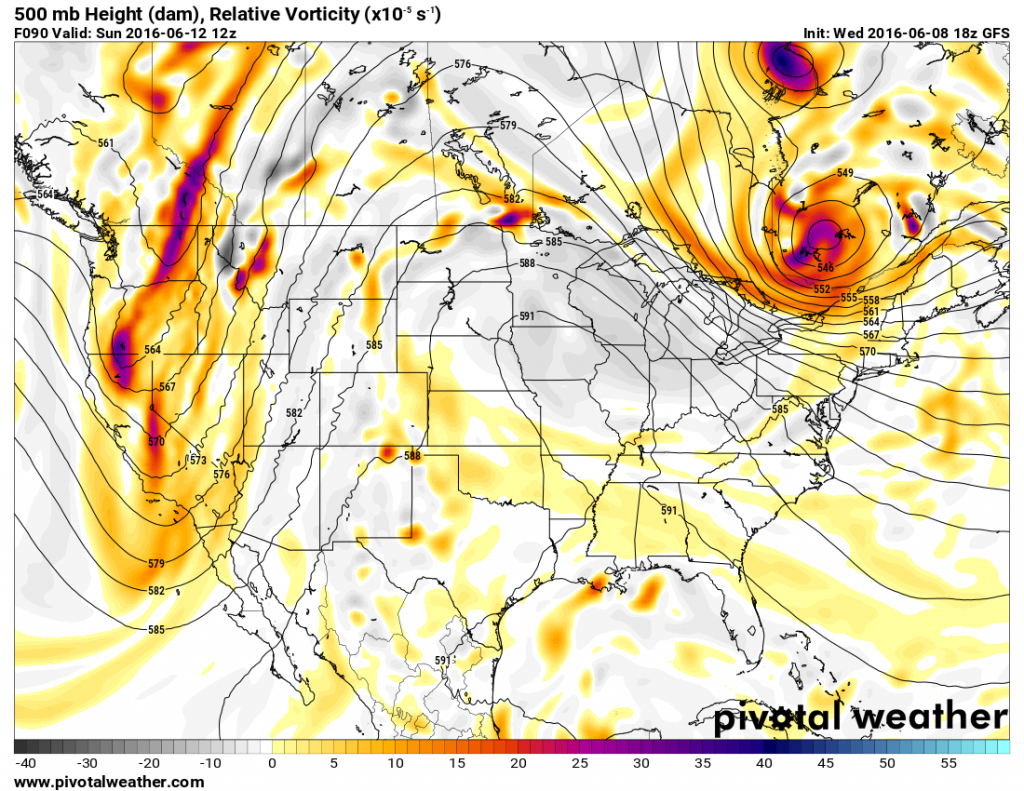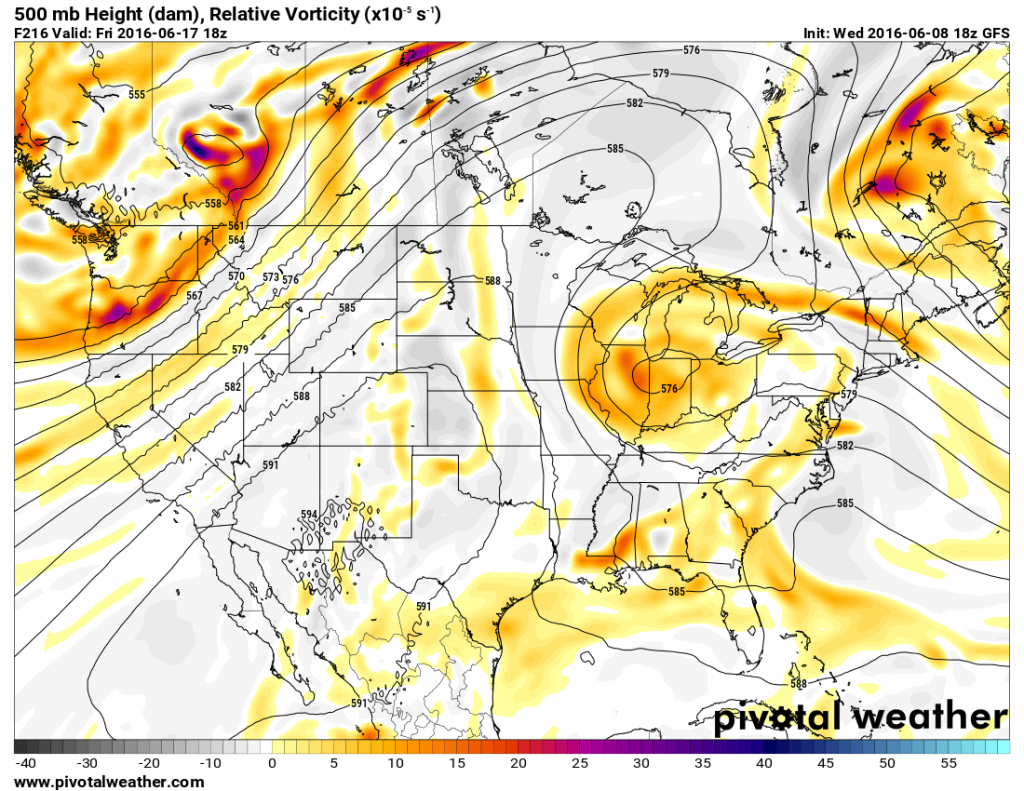 With the ridge of high pressure in place, temperatures will soar well into the 90s across the Plains states and adjacent portions of the Mississippi Valley for much of the remainder of the week, with some triple-digit heat possible across parts of the Dakotas, especially Friday and Saturday.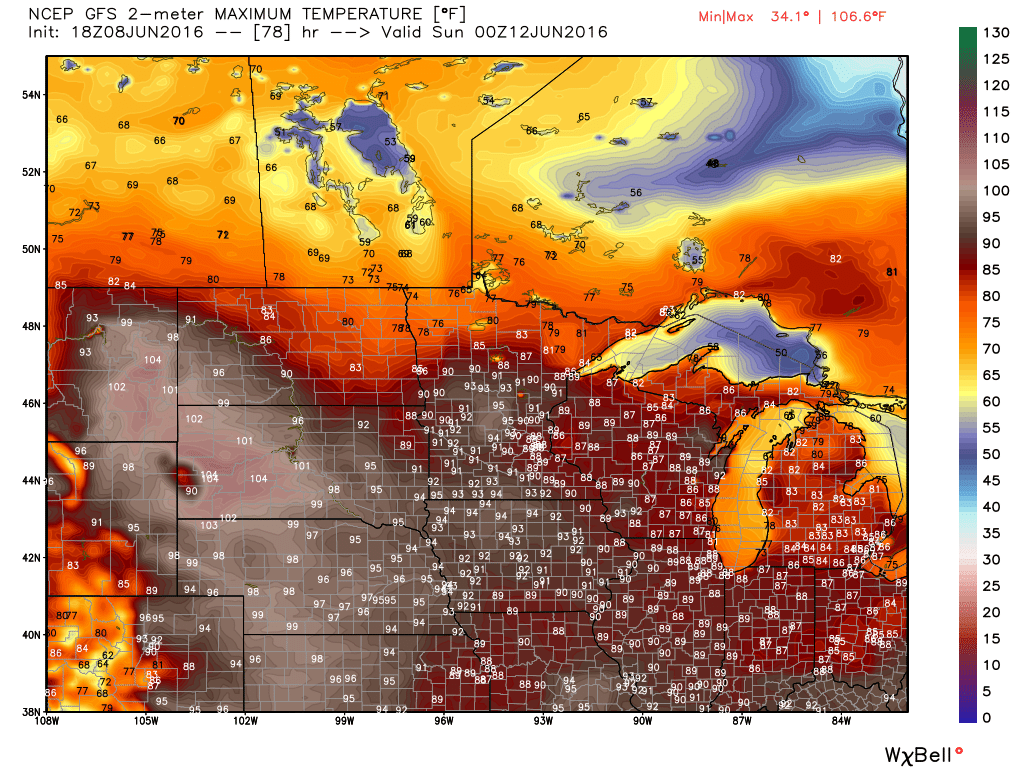 Some relief will settle into the Northern Plains in the form of a cold front early next week, but the heat will continue from the Southern Plains and Texas eastward into the Southeast. Across these areas, humidity levels will be higher, with dewpoints rising into the 60s and 70s. The result will be heat index values well over 100 degrees across parts of these areas.
The ridge will also act to suppress thunderstorm activity across the Plains states for much of the remainder of the week. Cluster of thunderstorms may develop across the Northern Rockies and ride over the Ridge and into the Great Lakes and eventually the Northeast later in the week. One of these clusters could produce some severe weather across the Eastern Great Lakes and Mid-Atlantic states on Saturday.