A low pressure system will move through the Northern Plains this weekend and into Monday with strong gusty winds. Sustained winds strong as 30 to 40 mph with gusts up to 50 mph  or more are possible into Monday in places such as Jamestown, North Dakota. One other factor that could help to exacerbate this even further is the fact that some areas, especially to the north, may see some rain from the low pressure system. Often winds get briefly stronger in rain as even stronger winds aloft would get brought down to the surface. Winds should die down in the Northern Plains late Monday into Monday night as the low pressure system and attendant cold front leaves the area.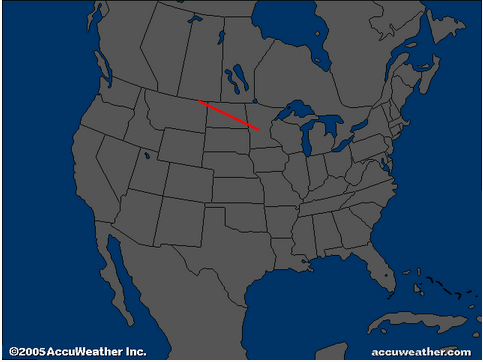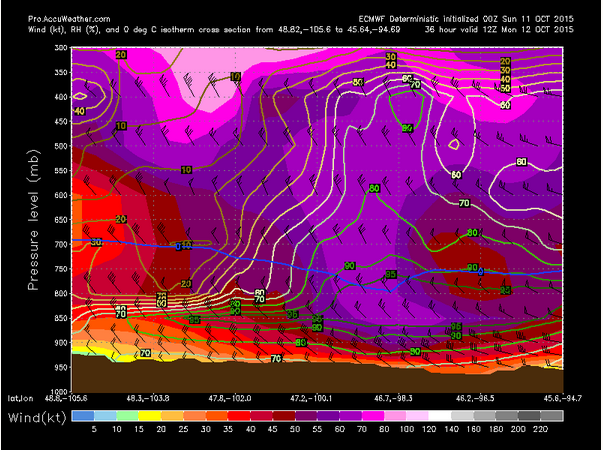 It was a chilly weekend across the Northeast as Frost Advisories were issued over Southern New England Saturday night as dry air poured into the region behind Friday's cold front. With the cold and dry air in place, radiational cooling allowed low to drop into 30s in many areas. Radiation cooling occurs where warmer air can escape readily into the upper atmosphere and cool more completely than if there were clouds around. Of course the urban heat island effect, elevation, proximity to warmer land masses like the ocean and soil type play a huge role helping to regulate how cold temperatures get.  For eastern areas of Massachusetts and eastern areas of New York, that recorded frost, this is right around the normal date for their first frost, which is around October 11-20. Western Massachusetts areas are only a day or two late with their first frost normally from October 1-10. Overall though, it is well on target with the average first frost. Temperatures should be on a warming trend ahead of Tuesday's cold front.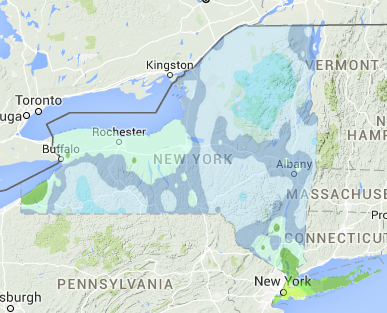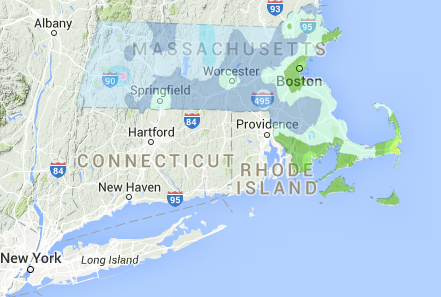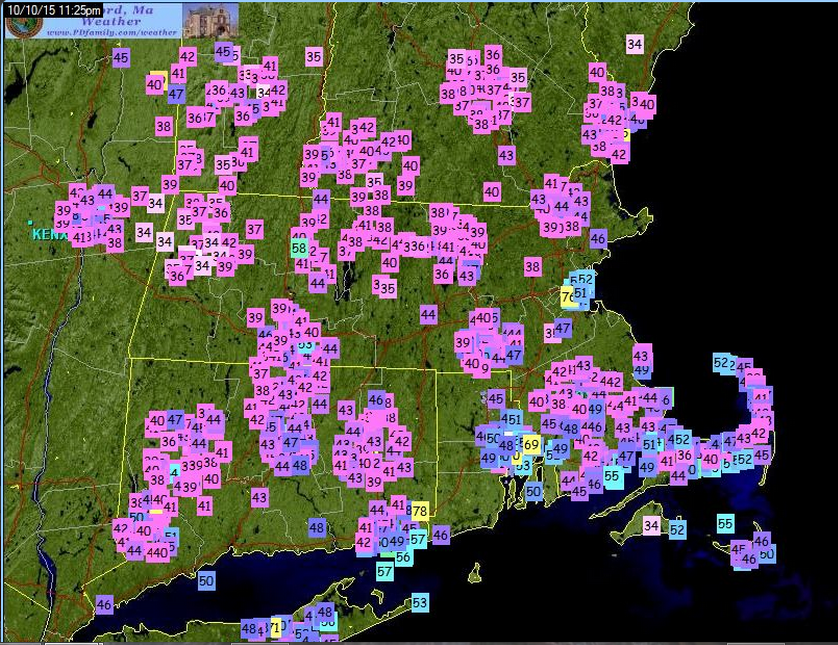 In the tropics, the Atlantic region does not have any areas that are being monitored for tropical development, but the Pacific Ocean has Tropical Storm Nora. It crossed from the Eastern Pacific into the Central Pacific Saturday evening. Nora currently has maximum sustained winds around 65 mph. Satellite images showed a developing eye wall aloft. In the early part of its forecast, as it continues its westerly track, shear will remain low and warm waters around the storm will allow for further strengthening. By Tuesday, the westward trek of the storm will be changed to more northerly as a high pressure system to the north begins to break down and an area of low pressure approaches from the west. The northerly track would start to occur well east of the Hawaiian Islands. As Nora begins its turn north on Tuesday, an area of low pressure will also allow vertical shear to increase so a decrease in strength may occur after Monday and along its northerly track. The other area being monitored is currently centered about 600 miles south of Acapulco, Mexico. Environmental conditions are expected to be conducive for slow development and a tropical depression is likely to form late this week as it continues along its westward track.