Two pieces of energy will be phasing or combining this weekend off the West Coast. This will allow for a low pressure system to develop and intensify as the energy digs across southwestern United States. The storm is developing early enough that the storm should take a general northeast track after the storm ejects off the Rocky Mountains.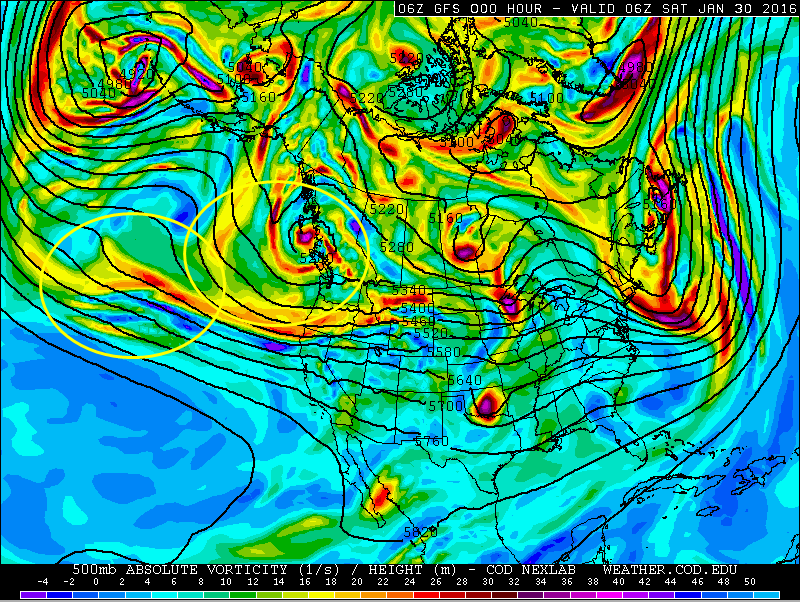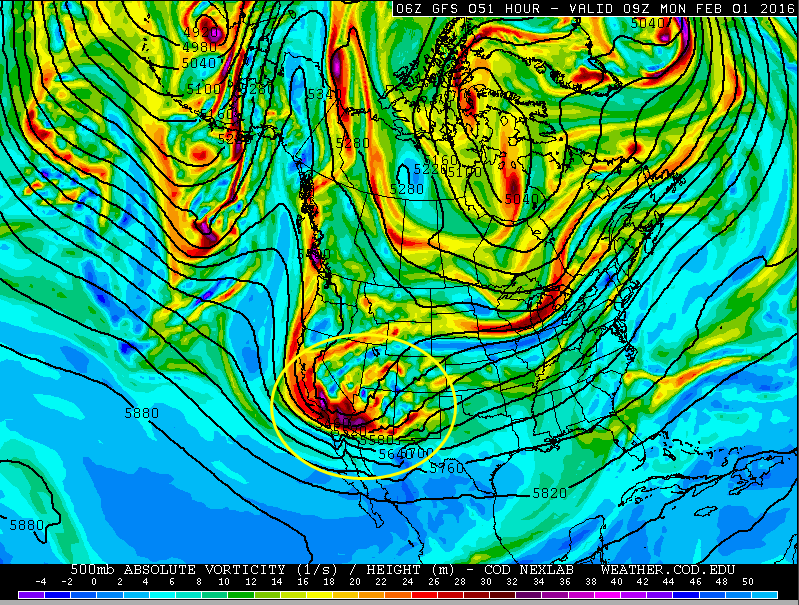 It will have all of the precipitation types that winter normally features with snow north of the low pressure system's track as well as a mixed bag of snow/sleet/freezing rain near the warm front as the warm and moist air runs into the cold air aloft. This cold air begins settling south from Canada early Tuesday, which is when the snow should fall north of the track. It's way too early to looking at snowfall accumulation maps so outlooks are best at this point for the system. Strong winds are often associated with developing low pressure systems. This system is no different with forecast analogs based on the GFS forecast (America long range forecast model) showing a possibility of blizzard conditions over Iowa. Remember, blizzard conditions are more about wind and visibility than snowfall so that even just light blowing snow could still be designation as a blizzard as long as visibility is reduced.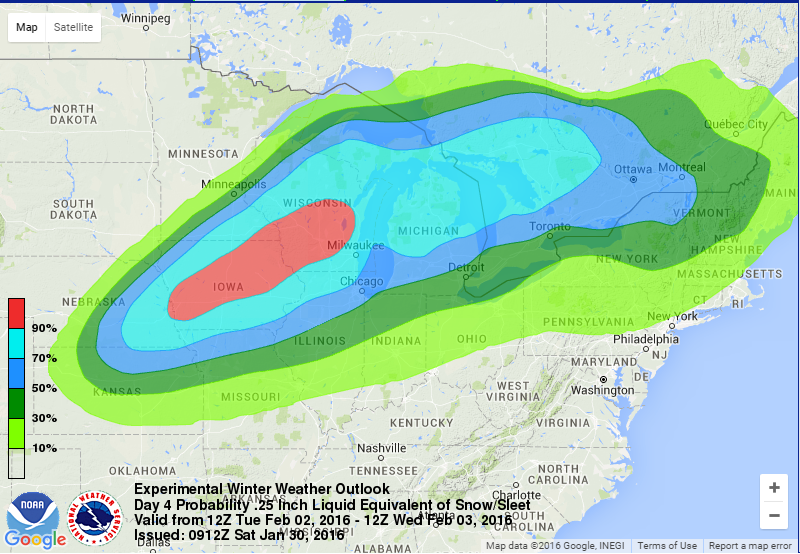 In addition to the wintry precipitation types, this system will also produce some severe weather. Severe weather is forecast to begin occurring Monday Night across the Southern Plains and continue moving eastward as the cold front and warm sector (area where warm air resides) move east. The limiting factor in this case will be the instability, but there may be enough shear (turning of the wind with height or change in speed with height) to overcome any shortcomings that instability might have. With that in mind, a look at forecast analogs based on the GFS show the potential for severe weather to occur Tuesday in the Lower Mississippi Valley. The winds are strong aloft so wind damage and a few tornadoes are possible from this event as well as some hail. Flash flooding may also be possible under any thunderstorm.