A low pressure system that formed on Saturday and will intensify into Monday as it moves from the Southern Plains into the Great Lakes and eventually into the Northeast by Monday night. Saturday night will see showers and thunderstorms in the Southern Plains ahead of, and especially along, a cold front extending southward from the system. That cold front will move from the Southern Plains and into the Tennessee River Valley and parts of the Southeast with strong winds and possibly a tornado being the main threats, along with flooding rainfall. As much as 2 to 5 inches of rainfall is forecast to fall by Monday morning in Northeast Texas and Eastern Oklahoma. The main limiting factor for the thunderstorms in the Southern Plains will be instability, especially with the morning cloud cover expected to remain around the region through the day. For the most part, this storm is expected to be mostly rainfall, but the outermost edges to the north and west of the storm may have a chance to change to snow, from Northern New Mexico and southeastern Colorado northeastward into Northern Minnesota. Some of the higher elevations in Colorado could see a foot or more of snow while the lower elevations could see 2 to 6 inches, especially in southern Colorado and northeastern New Mexico.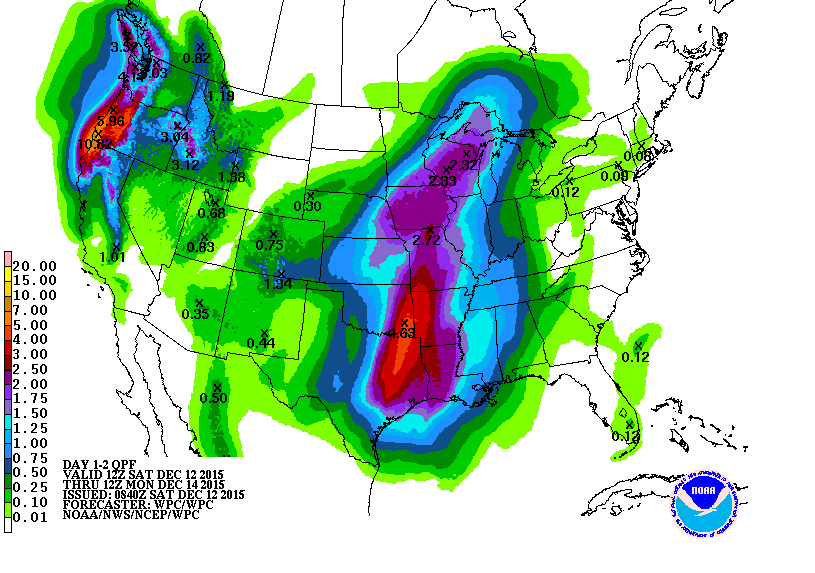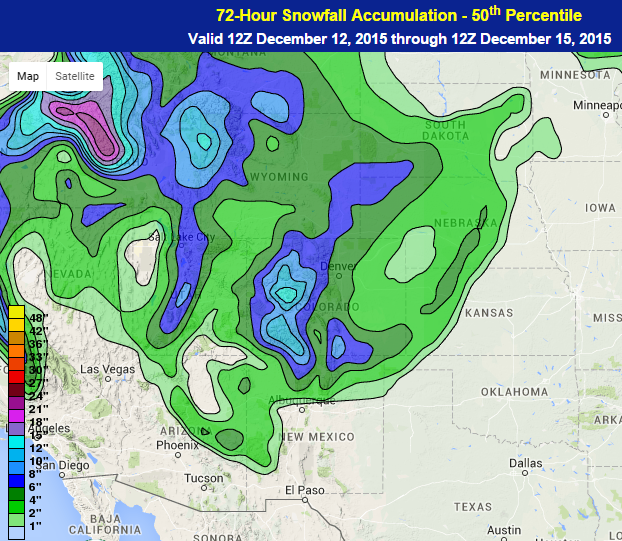 As the low pressure system intensifies, it will have quite a pull of warm and moist air from the south into the eastern half of the United States. This could result in dozens of record high temperatures and record high minimum temperatures being set across the region. In many places, the forecasts would exceed the current records by 5 to 10 degrees or more.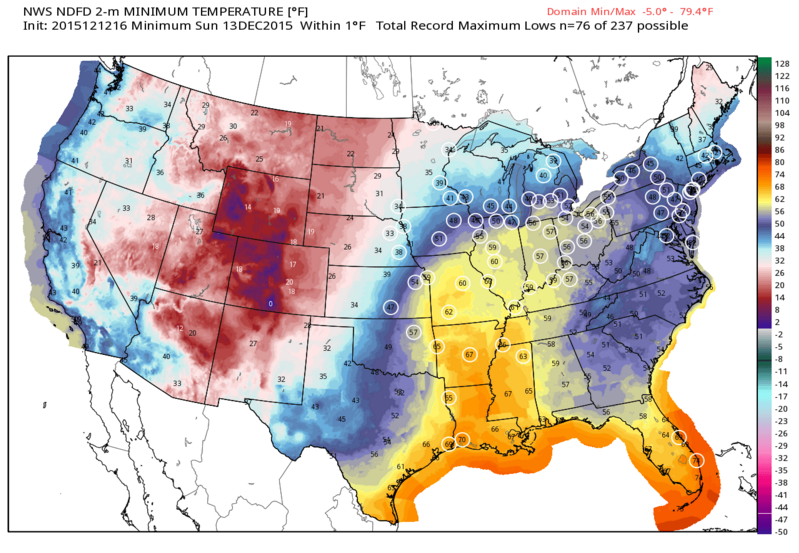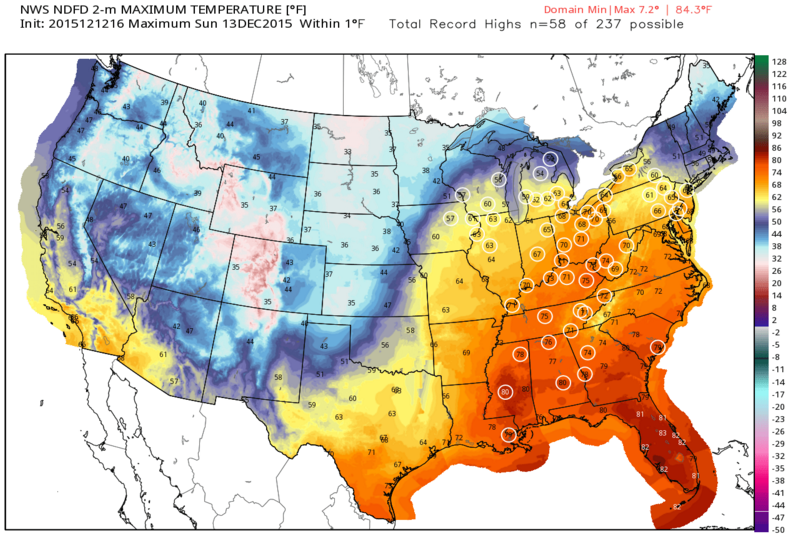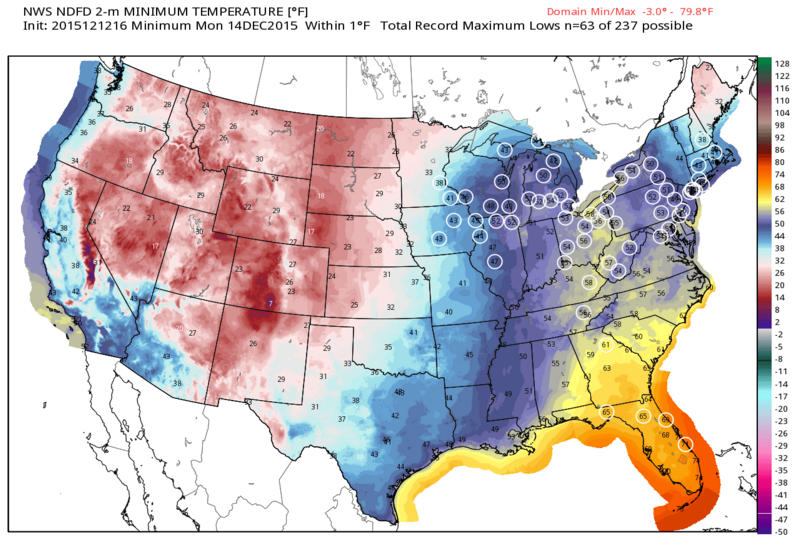 This pattern is almost the complete opposite of what we had at this time last year when anomalously warm temperatures were draped across most of western and central United States with below normal temperatures residing over most of Eastern United States.