It has been interesting to watch the development of the low pressure system over the Midwest toward the end of the past workweek and into this weekend. Basically what happened with this storm was that an energetic disturbance was able to dive south out of Canada and create a setup conducive for storm intensification just east of the Rockies.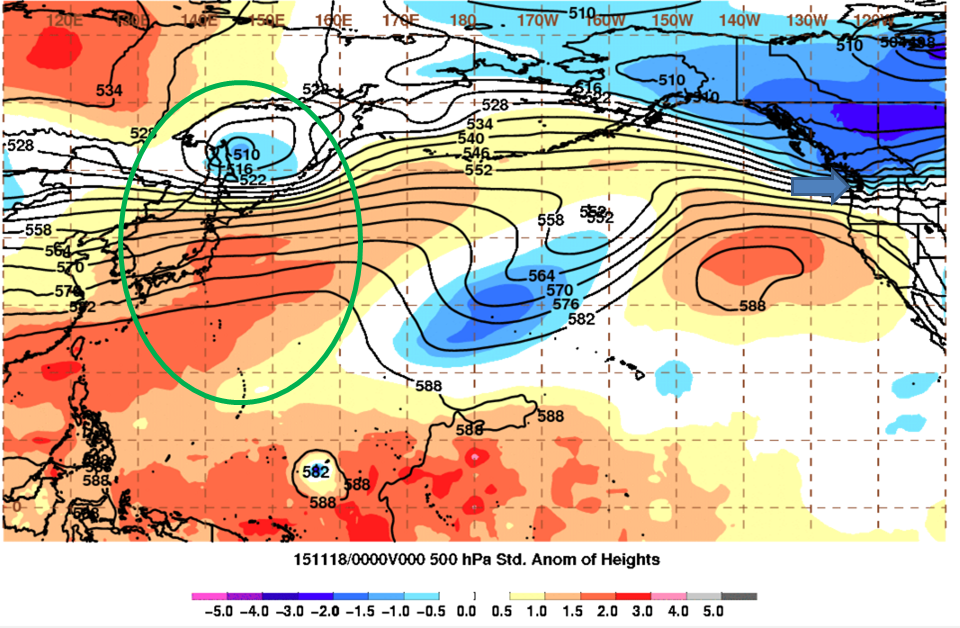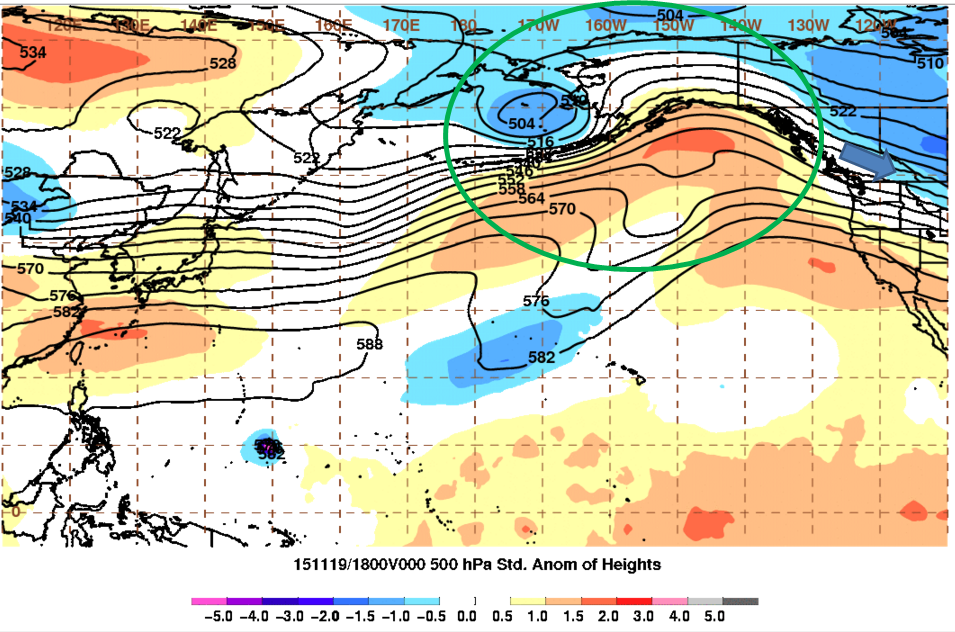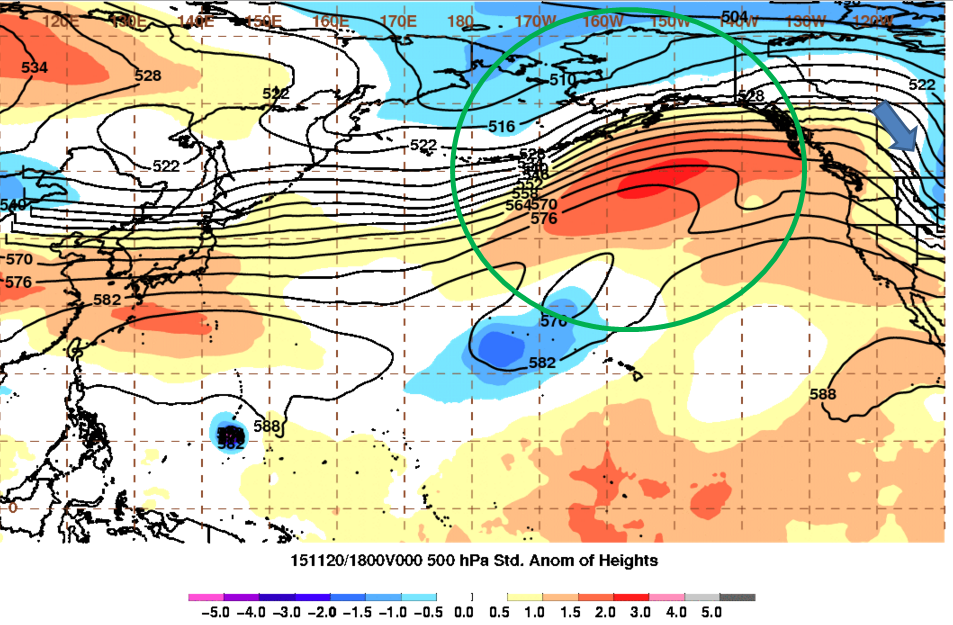 But it all started out back in East Asia as an area of low pressure exited there with a strong area of high pressure just south of it. It then moved toward Western Alaska, still with the high pressure area just to its south. Then the high pressure area was able to intensify just south of Alaska and this was able to help change the previously horizontal flow in the Eastern Pacific to become wavier or meridional, which helps storm development. This is indicated in an index called the Eastern Pacific Oscillation that basically identifies the high or low pressure departures from normal with a negative index meaning a high pressure area near Alaska and a low pressure area for a positive index. This index dropped from very positive to slightly negative indicating a change to a higher pressure in that area and a more meridional flow. As a result, a stronger northwest jet developed in Western Canada helping the energetic disturbance dive further south from Canada to just east of the Rockies.
Another part of the equation was getting the cold air into the Northern Plains in the first place and developing an area for the storm to develop at all. This was a put together as the low pressure system that developed starting last Monday and intensified through Thursday sent cold air rushing into the Plains allowing the energetic disturbance from before to dive south in already colder air.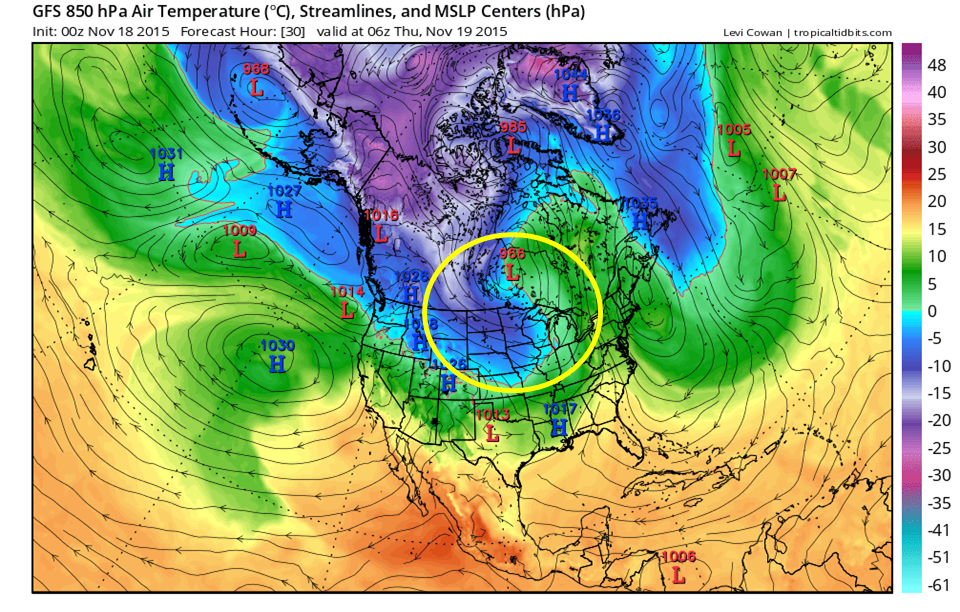 This storm is the first snow storm of the winte, dropping plenty of snow from Iowa into the Great Lakes. As of Saturday morning, some areas saw over a foot of snow with snow continuing in Illinois and moving into Michigan. As the storm continues to move into Michigan, it will develop a negative tilt, which allows it to grab warm, moist air and, within cold air, turn it into snow easier. Snow accumulations are forecast to total 5 to 10 inches, but there could be more than that where the instability is the strongest and if it resides in one area for longer periods of time.  Furthermore, where the winds are blowing in from the right direction, additional snow could be had as lake effect snow forms, especially as the ground surface is able to warm after the storm and cooling winds stay around.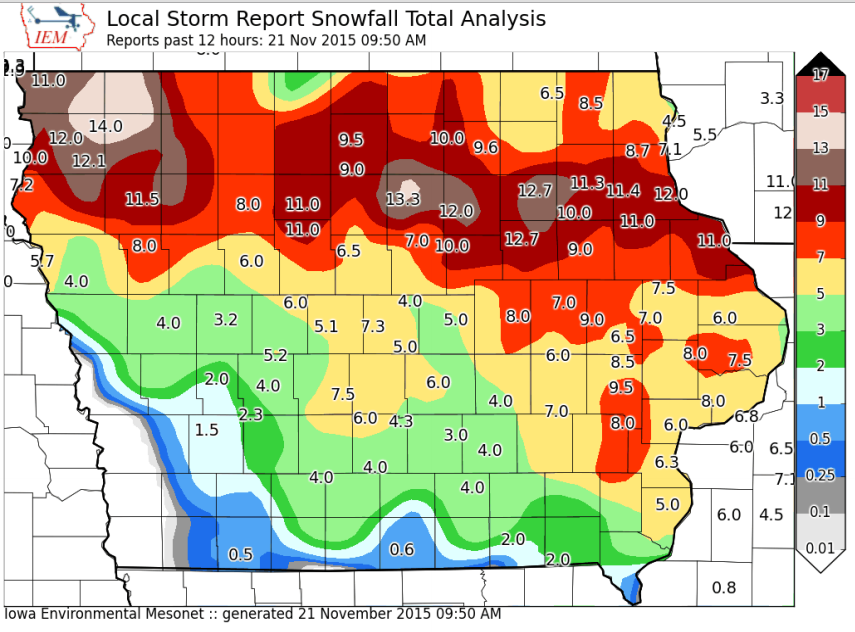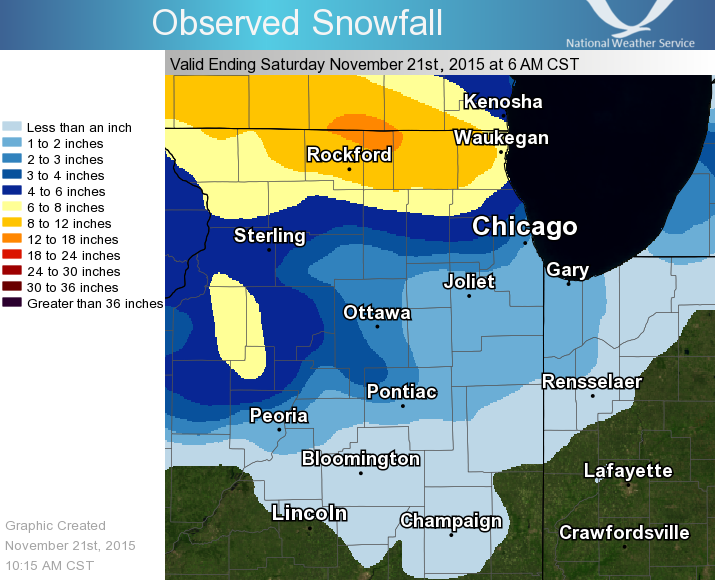 In addition to the snow, strong winds are also forecast along and near the Great Lakes where the water allows for less friction and strong winds. For example, in Western New York, winds will be from 20 to 40 miles per hour and may gust to 50 or 60 miles per hour from this evening into the overnight. With winds this strong, power outages cannot be ruled out.