While the attention has been on heavy rain and flooding across portions of southern and eastern Texas recently, areas to the north of there will be in the spotlight early next week.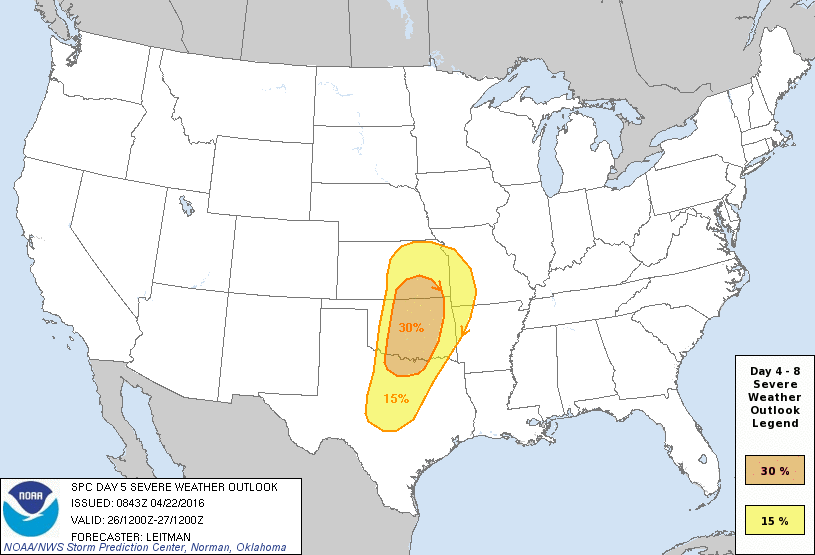 All of the ingredients appear to be coming together for a severe weather outbreak from Kansas into northern Texas on Tuesday. Low pressure, both at the surface and aloft will move out of the Rockies and across the Central Plains on Tuesday. Ahead of the storm, warm, moist air will flow northward from the Gulf of Mexico into Texas and the Southern Plains. A cold front trailing the system will provide the lift needed to initiate thunderstorm development during the afternoon hours across the region.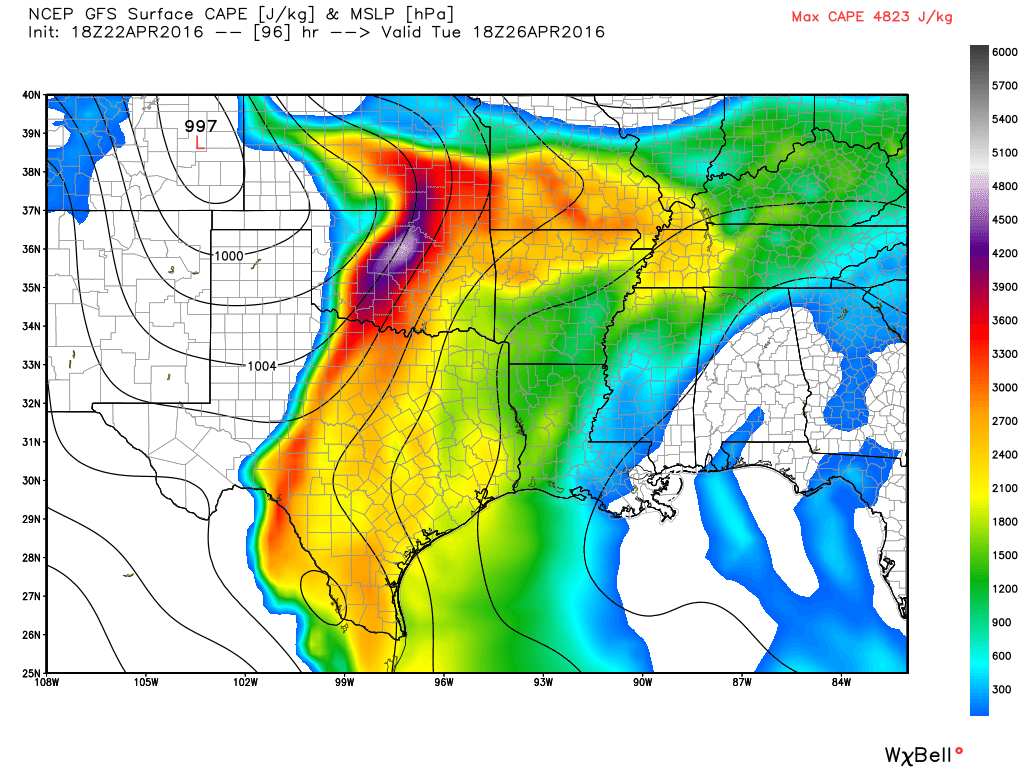 As the storms move into south-central Kansas, central Oklahoma, and north-central Texas, they will encounter a very unstable airmass. The above map shows the forecast of Convective Available Potential Energy (CAPE) across the Southern Plains for Tuesday evening. CAPE is a measure of instability through the depth of the atmosphere, and is related to updraft strength in thunderstorms and is measured in Joules of energy per kilogram of air. A CAPE value of 1000 or less is considered "weak" instability, a value of 1000-2500 is "moderate" instability, a value of 2500-4000 is "strong" instability, and over 4000 is "extreme" instability. Areas shaded in purple on the map have values over 4000 Joules/kg, with some of the lighter purple shading in excess of 4500 Joules/kg. With this much instability in place, it won't take much for storms to quickly become severe, with strong winds, large hail, torrential downpours, and tornadoes all possible.
Late April and early May are a time when severe outbreaks can be common across the Central and Southern Plains. If this outbreak does pan out, it will fall on the 25th anniversary of another outbreak across parts of the same area. On April 26, 1991, a total of 54 tornadoes were observed from Iowa and eastern Nebraska into portions of Missouri, Kansas, Oklahoma, and northeastern Texas, resulting in 21 deaths.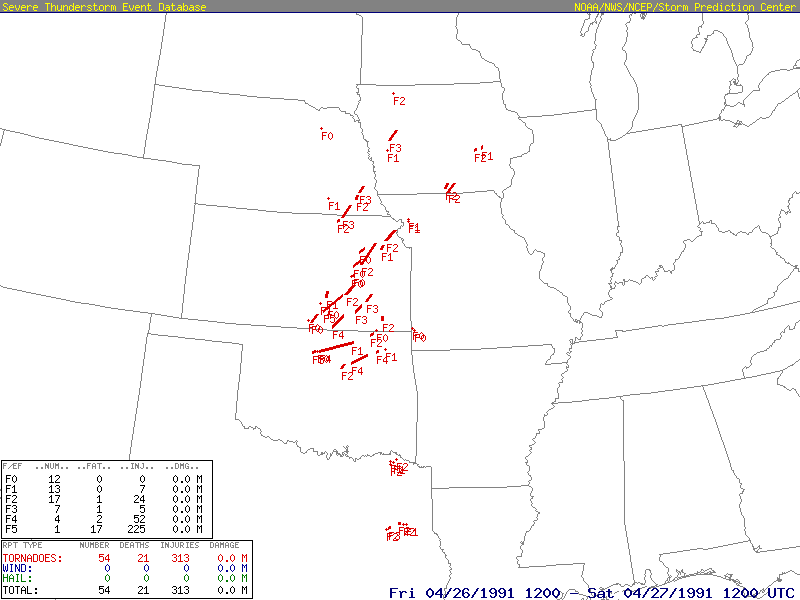 There was one F5 tornado reported that day – the one that moved across portions of Wichita, Kansas, including McConnell Air Force Base, before devastating the town of Andover, Kansas.

Residents of this region should pay attention to the forecast over the next few days and keep an eye to the sky if they have outdoor plans for Tuesday.