At this time yesterday, we thought we had a pretty good idea of what to expect for the forecast for Hurricane Matthew. Then the midday models started rolling in, and we started scratching our heads. Instead of coming close to Florida and then heading up the coast, passing south and east of New England, the models started doing some wacky things. First, one of them had it menace the Southeast, then do a big loop back into the Bahamas before hitting Florida again in a much-weakened state. Then, another model did something similar. "It's just two outliers" is what we thought, the rest still bring it up the coast. We were still fairly confident in our forecast. Then, the GFS model came out around midnight and chaos ensued.
At that point, our forecast went right out the window. What seemed like an anomaly from one or two models, was quickly becoming the consensus. The GFS model, which had been very consistent with a track up the East Coast, suddenly changed gears, and had Matthew threaten Florida and the Bahamas not once, but twice, once from the southeast, then again from the northeast and east. Oh, it still brought Matthew up the coast, bringing rain and gusty winds to parts of New England for the weekend, but now it was doing it NEXT weekend, not this weekend.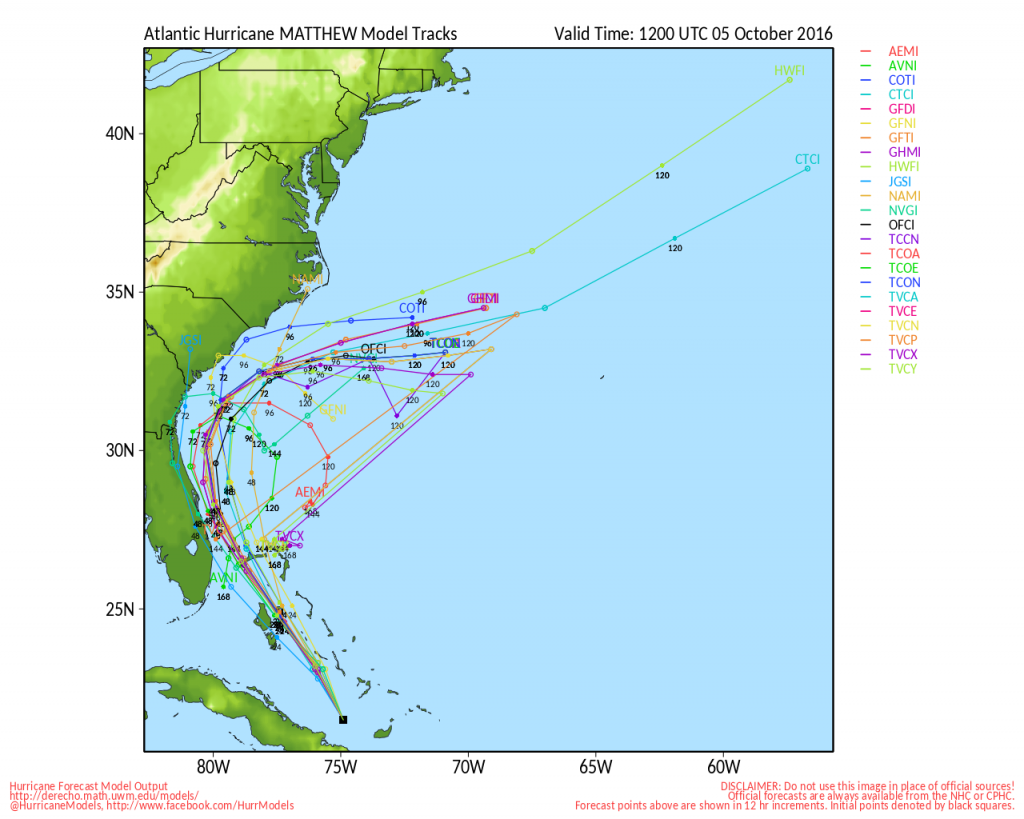 Not all of the models are showing this loop, but as you can see in the image above, there are several that do now. Before we get into what we think might happen, we'll get into what is causing this peculiar forecast. Looking at the upper atmosphere this morning, we see a trough of low pressure across much of the West, and a ridge of high pressure in the East. There's also a pretty strong jet stream moving into the West Coast and into the Rockies, before it makes a sharp left turn in the Mississippi Valley.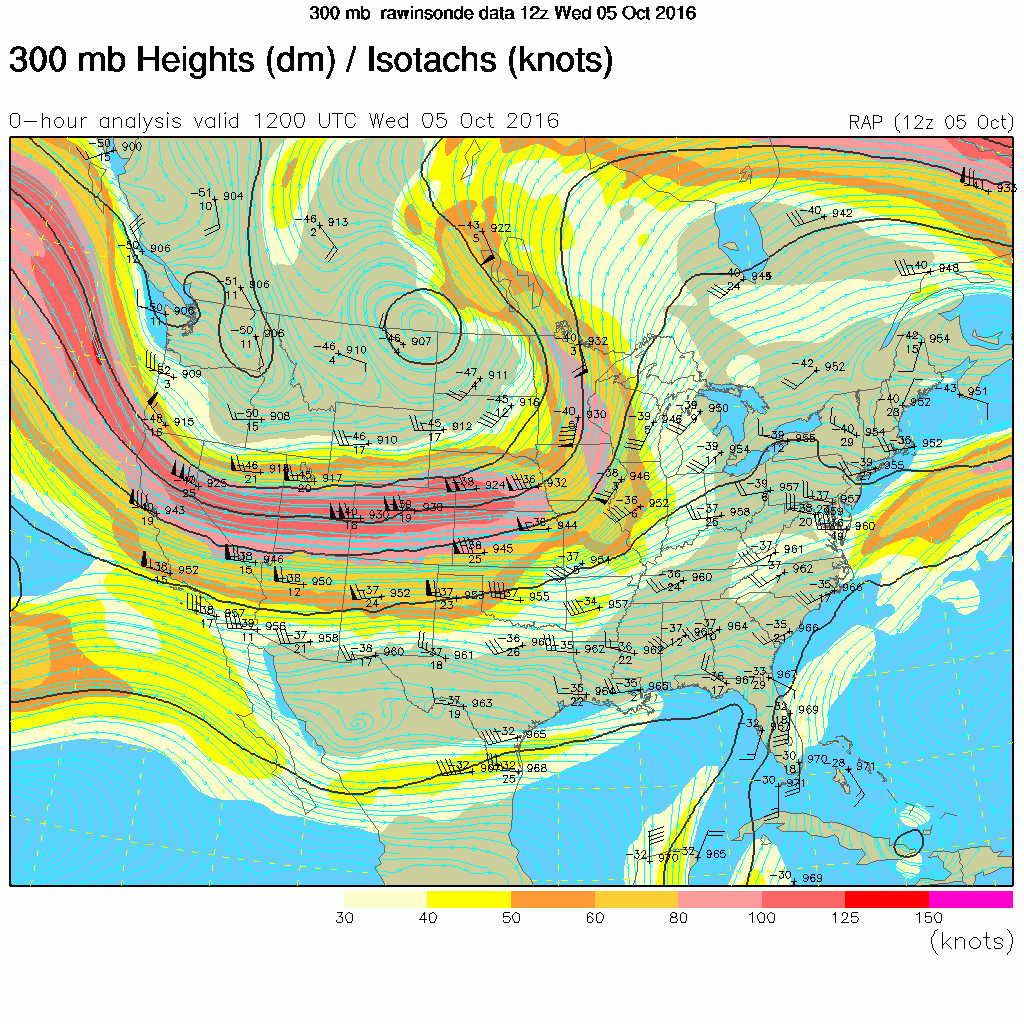 As this trough of low pressure moves eastward, the models had been projecting that it would strengthen and sharpen up, in effect "capturing" Matthew as the trough neared the East Coast. The southerly winds ahead of the trough would drive Matthew northward or northeastward, and bring it up the coast. Instead, the models are now showing that this trough will actually weaken as it moves eastward, and flatten out. As a result, high pressure will build back in, blocking Matthew from moving northward. This would turn Matthew back towards the south and let it mill around in the Bahamas. Not all of the models are showing this scenario. Some still have the trough just strong enough to draw Matthew northward enough that the westerly winds of the jet stream are able to push it out to sea once it gets up towards the Carolinas.
This leads us to more questions. If Matthew does not get pulled north and head out to sea, then what does its future hold? Some models have it loop around, back into the Bahamas, then back towards Florida before turning northeast and heading up the coast again next week. Another one sends it back into Florida as a much weaker tropical storm, then across the state and into the Gulf of Mexico where it eventually weakens and dissipates. At this point, we're back to "wait and see" mode.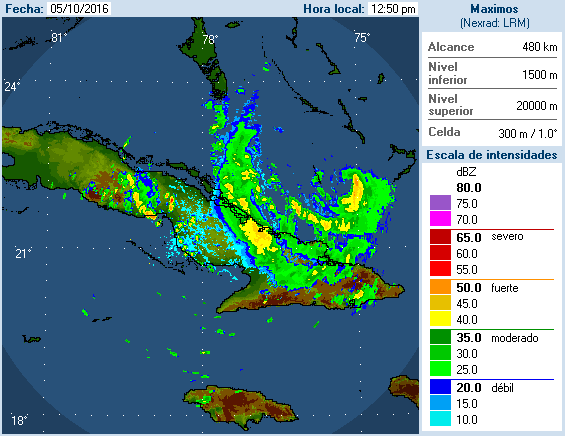 What we do know is this: There are hurricane warnings in effect for much of Florida and the Bahamas. Hurricane Matthew is still a Category 3 storm with top winds near 120 mph this afternoon. It is going to move through the Bahamas over the next 24 hours, and then come dangerously close to the Atlantic coast of Florida, with landfall a possibility, but not definite. It will likely head northward, bringing gusty winds and heavy rain to much of eastern Florida, southeastern Georgia, South Carolina, and southeastern North Carolina over the next few days. After that? That's a really good question that we just can't answer right now.