While Hurricane Irma is rightfully grabbing all the attention, there are two other tropical storms that could be threats to land in the coming days.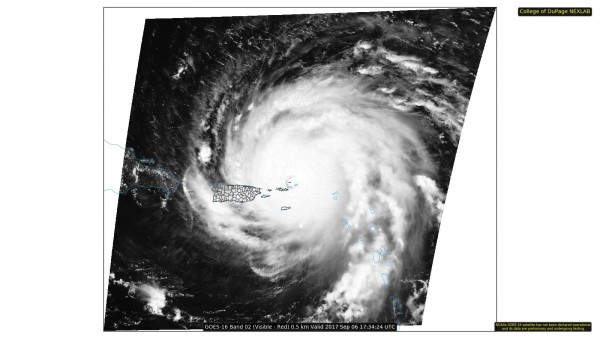 After moving across Barbuda, St. Barts, and St. Martin overnight, the eye of Hurricane Irma was moving across the British Virgin Islands early Wednesday afternoon. When Irma moved across Barbuda last night it produced sustained winds of 118 mph with a gust to 155 mph, before the anemometer failed at an automated observing station. Sustained winds of 106 mph with a gust to 131 mph were reported at Buck Island in the US Virgin Islands, while a wind gust to 113 mph was also reported this afternoon in Estate Bovoni on St. Thomas in the US Virgin Islands. Irma should continue moving west-northwestward today, with the eye passing just north of St. John and St. Thomas in the US Virgin Islands. While this places these islands in the southern eyewall, things could actually be worse. The strongest winds in the storm have been observed in the northern eyewall, which will remain over open water. Maximum sustained winds in this part of the storm are estimated to be near 185 mph, making Irma one of the strongest storms ever in the Atlantic.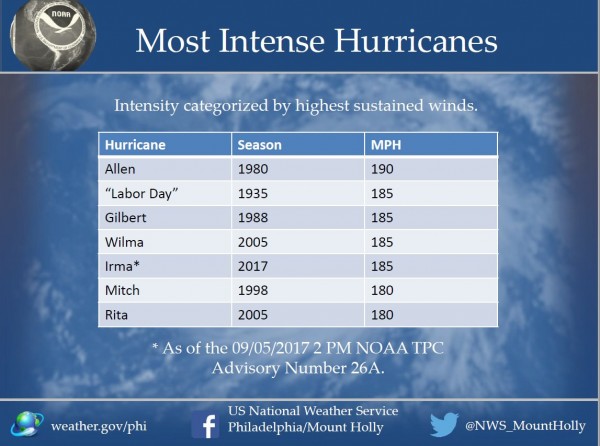 Irma's southern eyewall will likely move across northern Puerto Rico, possibly including the San Juan area. Hurricane strength winds were already moving into Culebra early Wednesday afternoon, with gusts as high as 86mph reported. In addition to the wind, heavy rain is expected across the Virgin Islands and northern Puerto Rico. Rainfall totals of 5-10 inches with locally heavier amounts, will likely produce flooding in some areas. Lesser rainfall totals are expected across St. Croix as well as southern Puerto Rico.
Once Irma moves away from Puerto Rico, the obvious question becomes "where will it go next?" Hurricane Warnings are in effect for the northern coast of the Dominican Republic and Haiti, as the storm will likely pass just north of those nations, but close enough to bring hurricane conditions to coastal locations. Hurricane Warnings are also in effect for the Southeastern Bahamas, as well as the Turks and Caicos Islands. Right now, Irma is expected to pass right across some of these islands as a Category 4 or 5 hurricane later Thursday into Friday. Beyond that, there is still a lot of uncertainty.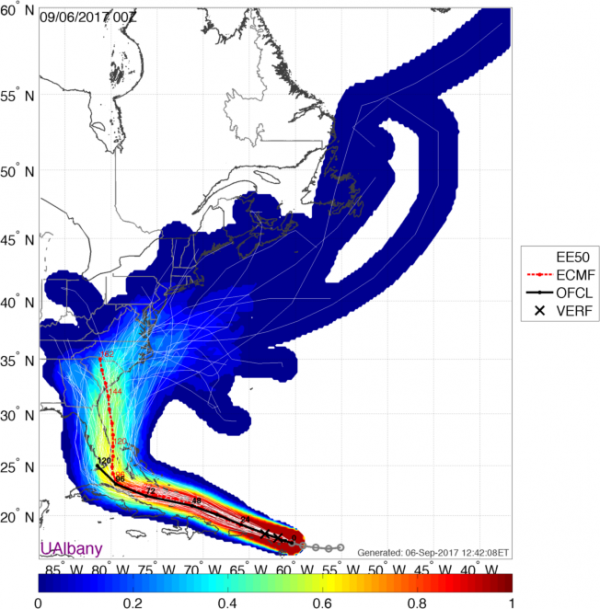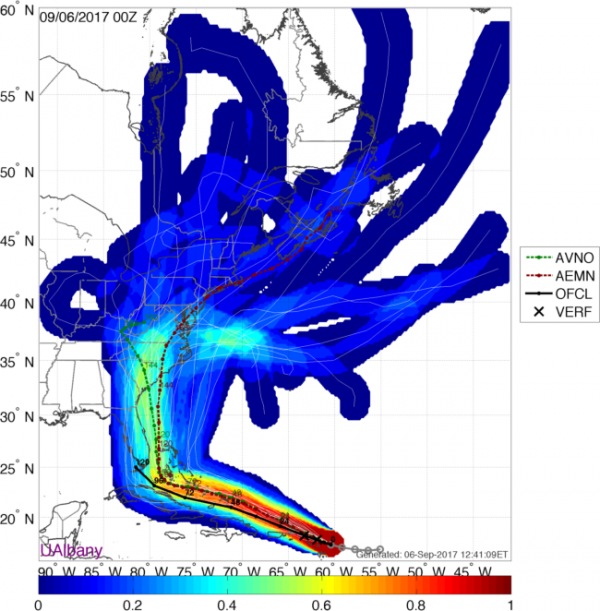 Hurricane Watches have been posted for eastern Cuba as well as the Central Bahamas. Irma could be impacting either location by later on Friday. For the past few days, many of the forecast models showed the potential for Irma to head west-northwestward, possibly impacting or even making landfall in northern Cuba before making a sharp right turn and heading towards southern Florida. However, since last night, many of these models have started to shift a bit, now showing that turn coming earlier, with Irma possibly making landfall in south Florida this weekend, or possibly turning even earlier, and heading northward towards the coast of Georgia or the Carolinas. At this point, it's still too early to tell which scenario will be more plausible. Anyone with interests from North Carolina to Florida and the Bahamas should pay very close attention to Irma, and be prepared to take action on short notice.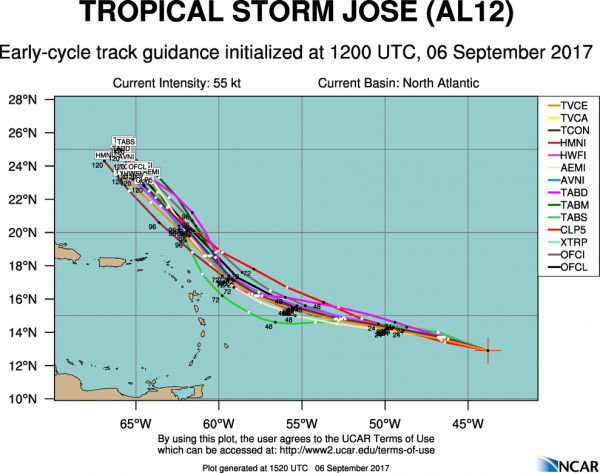 Meanwhile, Tropical Storm Jose is nearing hurricane strength in the Central Atlantic Ocean. As of midday Wednesday, Jose was centered about 1135 miles east of the Lesser Antilles, moving towards the west-northwest at 17 mph. Maximum sustained winds are near 70 mph, and Jose will likely strengthen into a hurricane later today. Jose is expected to turn more towards the northwest while strengthening over the next few days. While the storm is currently expected to pass north and east of the Leeward Islands, it wouldn't take much of a shift in the track to bring the storm closer to areas that got hammered by Irma last night.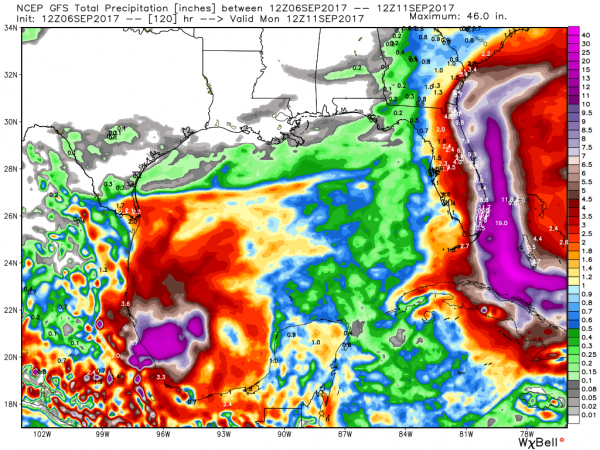 We also have Tropical Storm Katia in the southwestern Gulf of Mexico. At midday Wednesday, Katia was centered about 175 miles north of Veracruz, Mexico, drifting east-southeastward at 5 mph. Katia has maximum sustained winds near 45 mph, and additional strengthening is expected. Katia should start to drift more towards the south and southwest while strengthening over the next day or two. Katia could become a hurricane before making landfall in Mexico towards the end of the week. Katia may produce heavy rain across parts of Mexico, with rainfall totals of 10 to 20 inches possible leading to flooding and mudslides across the area.