June is a little more than a week away, and while that marks the start of meteorological summer, it also marks the start of Hurricane season in the Atlantic Basin (North Atlantic Ocean, Caribbean Sea, and Gulf of Mexico).
Hurricane season in the Atlantic runs from June 1 through November 30, but it got off to an extraordinarily early start in 2016 when Hurricane Alex formed back in January. Alex became the first January tropical system in the Atlantic when it acquired subtropical characteristics south of the Azores on January 13. It became a full-fledged hurricane on January 14, the first January hurricane in the Atlantic since Alice in 1955. Alex crossed the Azores as a strong tropical storm on January 15, and eventually head out in the open Atlantic transitioning to an extratropical cyclone on January 17. The next storm that forms will be given the name Bonnie.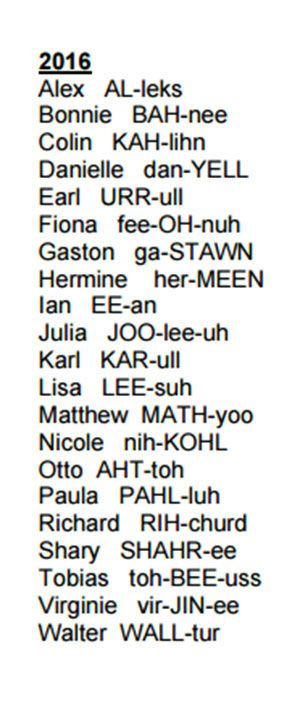 Is the early start a harbinger for an active hurricane season? Not necessarily. What will be more of a factor is the developing La Nina in the Pacific Ocean. In an El Nino, such as the one we had in 2015, the subtropical jet stream is stronger, which inhibits storm development as the jet stream effectively cuts the tops off of storms before they can develop. In a La Nina, the subtropical jet is weaker, allowing easterly winds to dominate, which allows the storms to develop.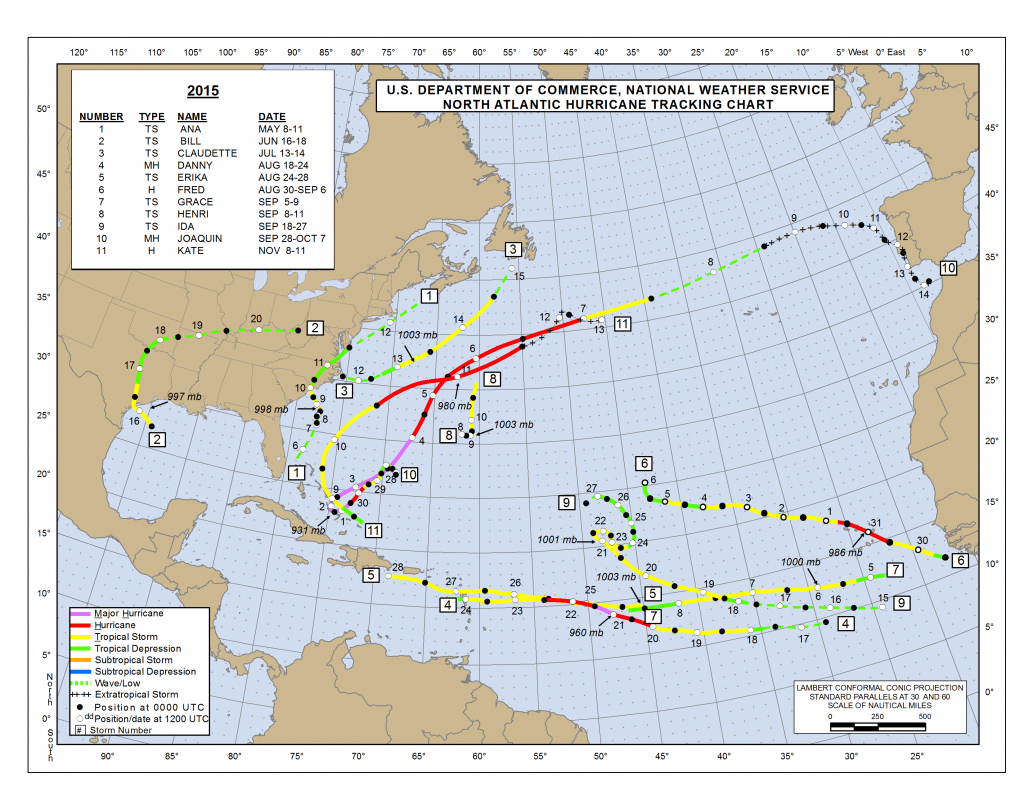 The presence of El Nino or La Nina is just one of many factors that go into whether a hurricane season is active or quiet, but most predictions are for activity to be more common than in 2015 and above normal. In a normal season, the Atlantic Basin sees 12 named storms, of which 6 become hurricanes and 3 become major hurricanes (Category 3 or higher on the Saffir-Simpson Scale). While there are plenty of hurricane forecasts out there, these were pioneered by Dr. William Gray, who recently passed away after over 50 years in the field. His research team at Colorado State University continues his work, and for this season is calling for 14 named storms, of which 8 could become hurricane, and 3 major hurricanes.
An active season doesn't guarantee that a storm will make landfall in the United States though. In 2010, there were 19 named storms, 12 hurricanes, and 5 major hurricanes. Only 1 storm, Tropical Storm Bonnie, made landfall in the United States. On the flip side, 1992 was a quiet season, with just 7 named storms, 4 hurricanes, and 1 major hurricane, with the first named storm not forming until August 16. Of course, that first storm was Andrew, which slammed into South Florida on August 24 as a Category 5 hurricane, one of just 3 Category 5 storms to ever make landfall in the United States.
The peak of the season usually occurs from mid-August through late September, but an early start isn't unusual. On average, the first name storm of the season occurs on July 9, with the first hurricane forming around August 10. In 2015, there were two tropical storms during May and June (Ana and Bill), while 2012 saw 4 named systems (Alberto, Beryl, Chris, and Debby) with 1 hurricane (Chris) forming before the end of June.