Much of the nation's midsection has been enjoying temperatures more typical of April than February for the past week, with a few hundred record high temperatures broken. That is about to change, as Mother Nature will remind the region that is still February.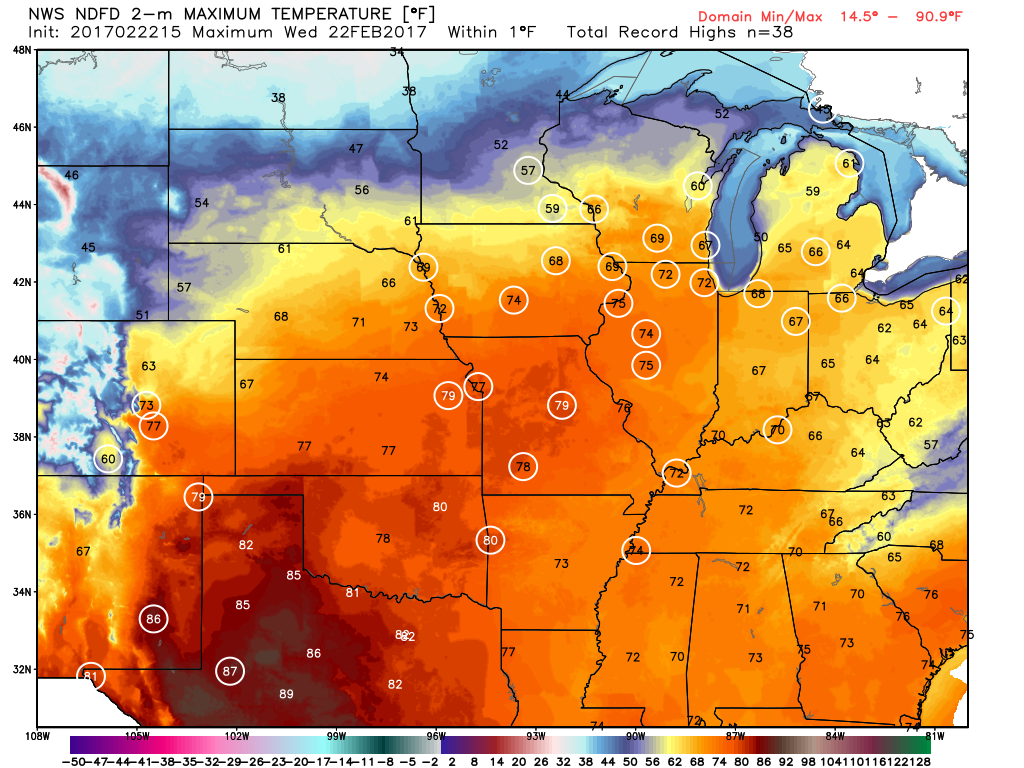 One more warm day is expected today, with highs well into the 60s and 70s likely setting more records. However, a cold front will sweep across the region, bringing an end to the record heat, and setting the stage for a snowstorm.
The low pressure system that brought more rain to California over the past couple of days will head eastward, bringing some snow into the Rockies today. As that system moves into the Plains on Thursday it will start to strengthen, drawing moisture northward from the Gulf of Mexico while cold air flows southward on the backside of the storm into the Northern Plains. Where these airmasses meet, snow will develop across the Central Plains states. The snow will be accompanied by winds of 20-30 mph, gusting to 40 mph or more at times, resulting in near-blizzard conditions across portions of South Dakota, Nebraska, southeastern Wyoming, and eastern Colorado on Thursday.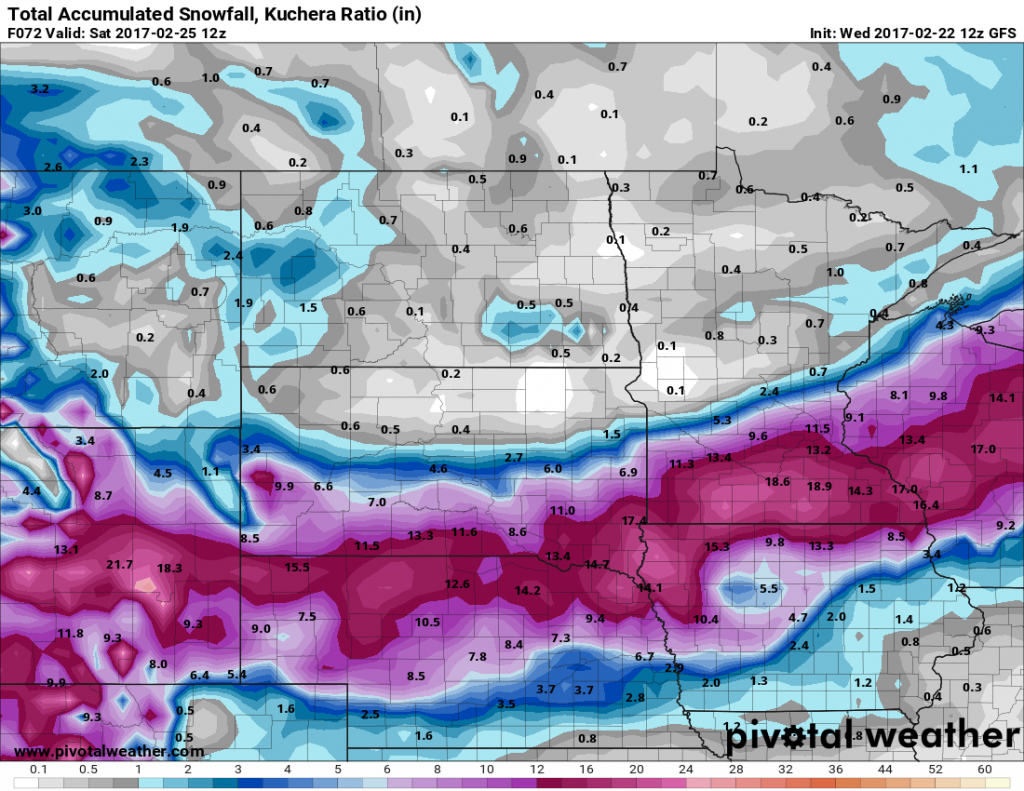 As the system heads eastward, snow will move into portions of the Mississippi Valley and the Upper Midwest on Friday. The heaviest snow looks to stay just south of the Twin Cities, but even there, moderate to heavy snow is likely. By the time the storm moves out on Saturday, a foot or more of snow is possible in a swath from the Central Plains into the Great Lakes.
Snow isn't the only threat from this system. As the storm moves eastward, record warmth will remain in place across the Midwest. With warm, moist air in place and a strong cold front approaching from the West, strong to severe thunderstorms are possible across portions of the Lower Great Lakes and Ohio Valley on Friday. Some of the stronger storms that form may contain damaging winds, hail, and possibly tornadoes.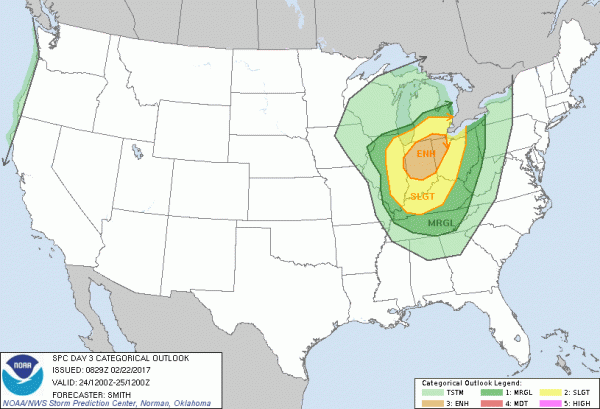 The system will continue to move eastward, bringing some rain to the East Coast on Saturday, but amounts should be fairly light, and additional severe weather is not anticipated.