Heavy rain will move across the Southern and Central Plains through Monday night as a result of an upper level low pressure system west of the region. What is a dry line and pre frontal trough of instability Saturday into the overnight hours will turn into a cold front early Sunday. This will provide a center for showers and thunderstorms with the threat of heavy rain as warm/moist flow comes in from the south. Parameters for this event indicate heavy rain with precipitable waters (a measure of the amount of moisture in a column of the atmosphere that could fall as rain) above normal by 2 to 3 standard deviations and low level jet stream winds reaching 1 to 2 standard deviations above normal from the south indicating strong inflow of warm/moist air. This is also collocated with a strong area of large scale ascent indicated by upper level divergence of winds that also translate east through the time period.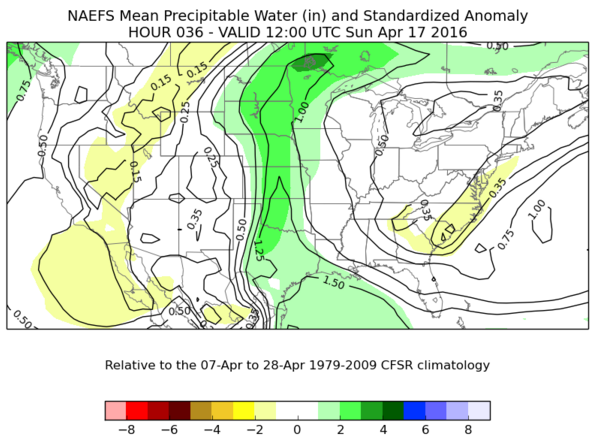 Departures from normal of Precipitable Water forecast by the NAEFS ensemble system for Sunday morning.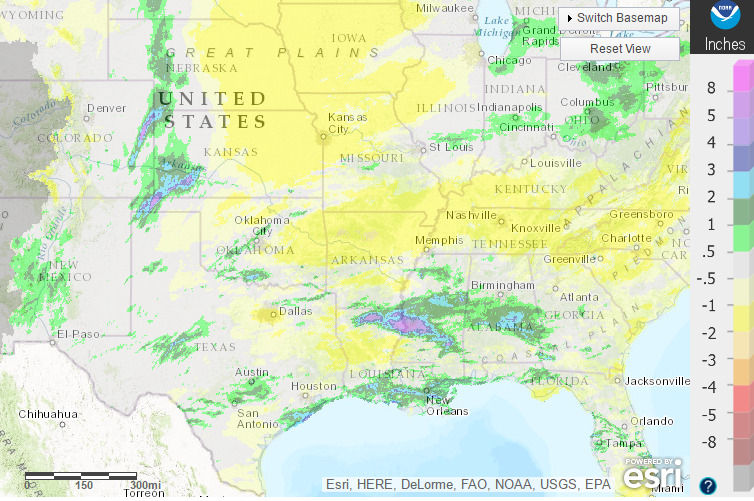 Placement of midlevel theta-e (a measure of warmth and moisture) and midlevel vertical velocity indicate the placement of heavy rain will move from a line between western Nebraska to western Texas later Saturday to a line between eastern Nebraska and eastern Texas by daybreak Monday along the aforementioned eventual cold front. Many times, overnight convection and thunderstorms die off as instability fades, but a self-sustaining area of heavy rainfall (called a mesoscale convective system, MCS) results. A similar process looks to form an MCS at the southern end of the cold front in southwestern/south-central Texas. This will move east slowly toward southeastern Texas by daybreak Tuesday.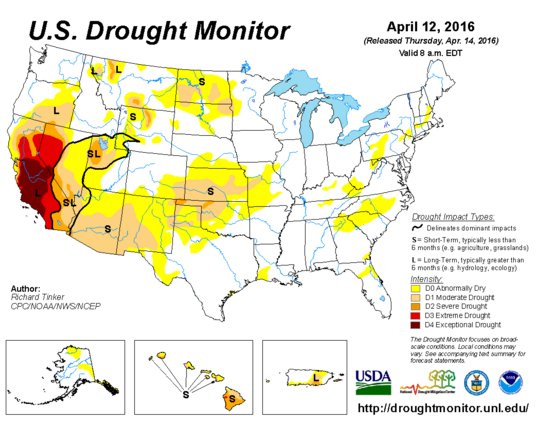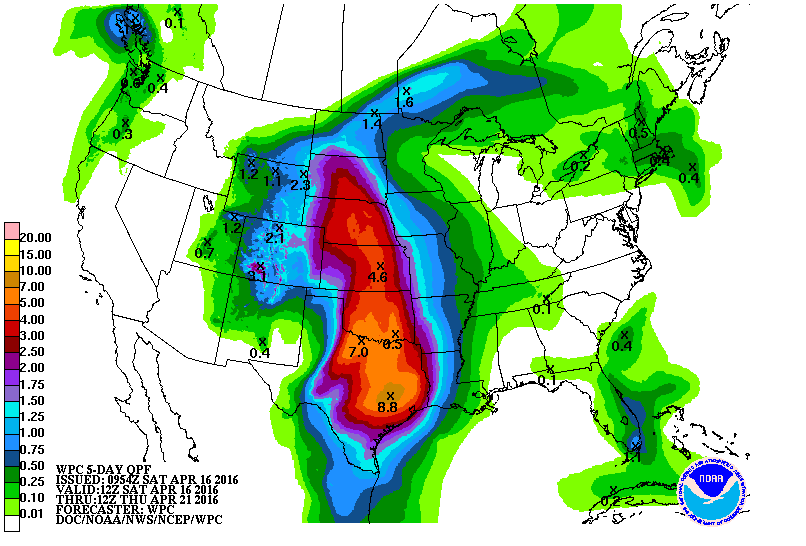 Flooding is very likely with this event especially in Oklahoma and Kansas where areas of Moderate to Severe drought conditions have developed. Remember that after a long dry spell and drought conditions, drier ground is harder to penetrate with water and so it remains standing on the surface allowing for flooding quickly. In addition, above normal rainfall has fallen over the past 2 weeks especially around Abilene and San Angelo, Texas and into Southwestern Oklahoma, which would allow for already swollen bodies of water to overflow quickly. In addition to the influence of the current ground conditions, the shear amount of moisture that is forecast to fall further exacerbates the flooding situation. 4 to 8 inches of rainfall is forecast to fall over portions of the Southern and Central Plains through Tuesday morning with the potential for higher amounts in thunderstorms. As a result, the National Weather Service has issued flash flood watches on a line from southwestern Nebraska to southwestern Texas ahead of the convection and heavy rain. This is very likely to translate east along with and ahead of the line of convection that is forecast to form.